Browse Categories
Subscribe

Get email updates on new products
Contact Us

FOSHAN DESSION PACKAGING MACHINERY CO., LTD
OFFICE NUMBER:0086 757 86087606
FAX:0086 757 86087051
ADDRESS:No.1 Sanheng Road, Shilong North Road, Pingzhou Town, Nanhai District, Foshan, Guangdong, China

BRANCH OFFICE: FOSHAN JASON AUTOMATIC EQUIPMENT CO., LTD.
OFFICE NUMBER:0086 757 86783690
FAX:0086 757 86783690
ADDRESS:Room 1201, Block 3, Jiabang Guojin Center, No. 1, Shilong South Road, Pingzhou, Nanhai District Foshan China Contact Now
Automatic flowing powder packing machine small
Model: DS-320C
Standard Price: Exw $3,950.00
Measurement form: Screw or screw
Sealed Form: Sealed on 4 Sides / Sealed on 3 SidesMeasuring range: 20 ~ 200ml
Packing rate: 10 ~ 60bags / min
Bag width: 50 ~ 150mm
Bag length: 40 ~ 200mm
Film width: 100 ~ 320mm
Diameter of the film roll: 300mm
Energy: 220V, 50HZ, 1.2KVA
Machine size: (L) 1100 * (W) 755 * (H) 1540mm
Automatic flowing powder packing machine small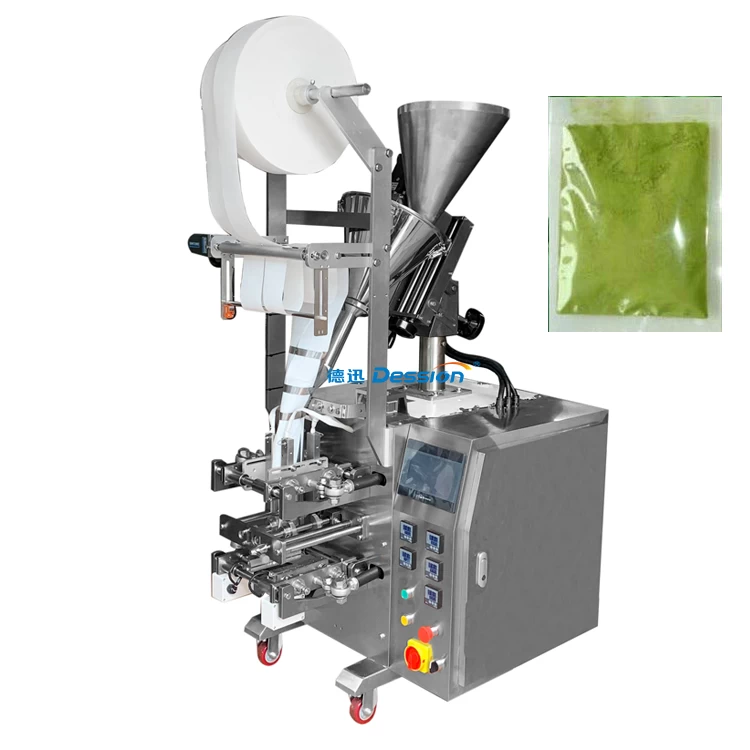 Hot selling price: $3,950.00-$4,250.00

Contact me, get the latest design and price !!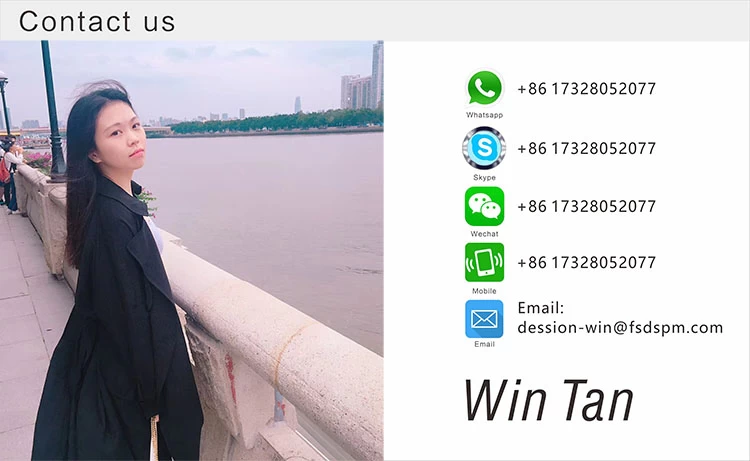 Function and characteristics

 1
Stainless steel for the whole machine

 2
High sensitivity photoelectric eye color mapping, digital cut, sealing and position input
More accurately

 3
The manufacture of bags with precise technology allows the error to be less than ± 0,5um

 4
The laminated disc cup adjustment device can adjust the packaging capacity during the
Machine, reduce the loss of material and improve productivity.

  5
Cutting plane, cutting pattern, cutting cut can be done by changing the tools, easy
Operation with smooth bags

Details of the machine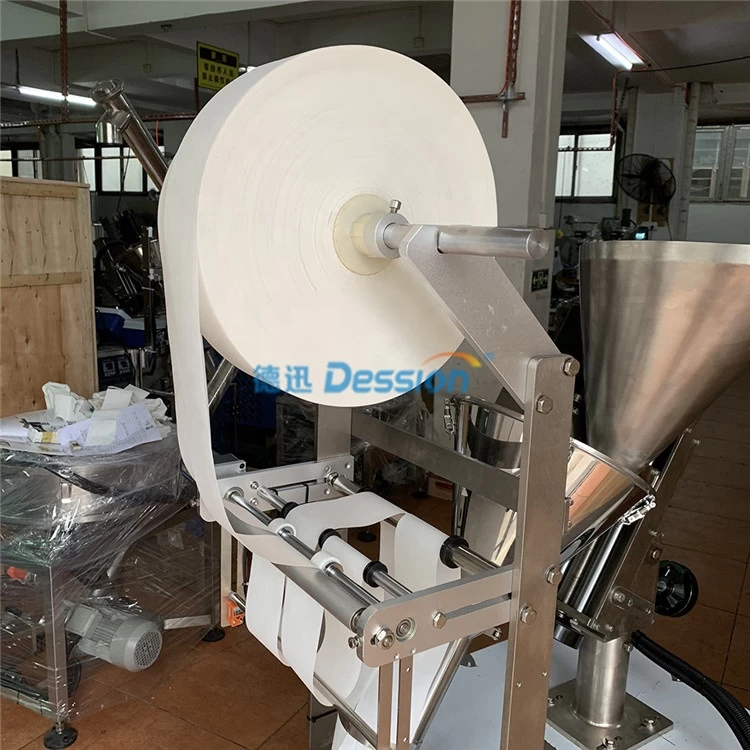 Preparation of film and bag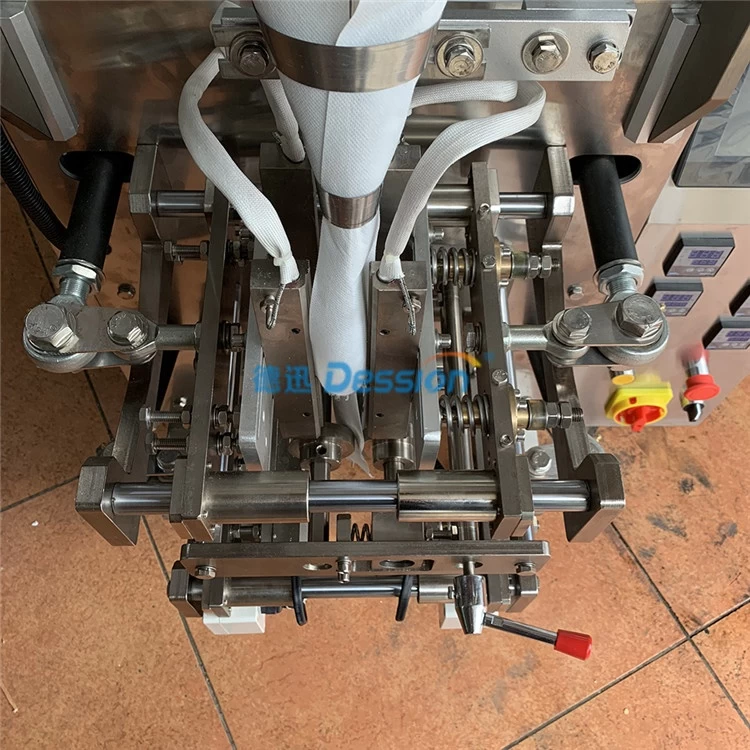 Handbag Form sides


Application:
Suitable for all kinds of matierial powder, such as flour, bean powder, coffee powder, milk powder, cornstarch, medical health powder, soy milk powder etc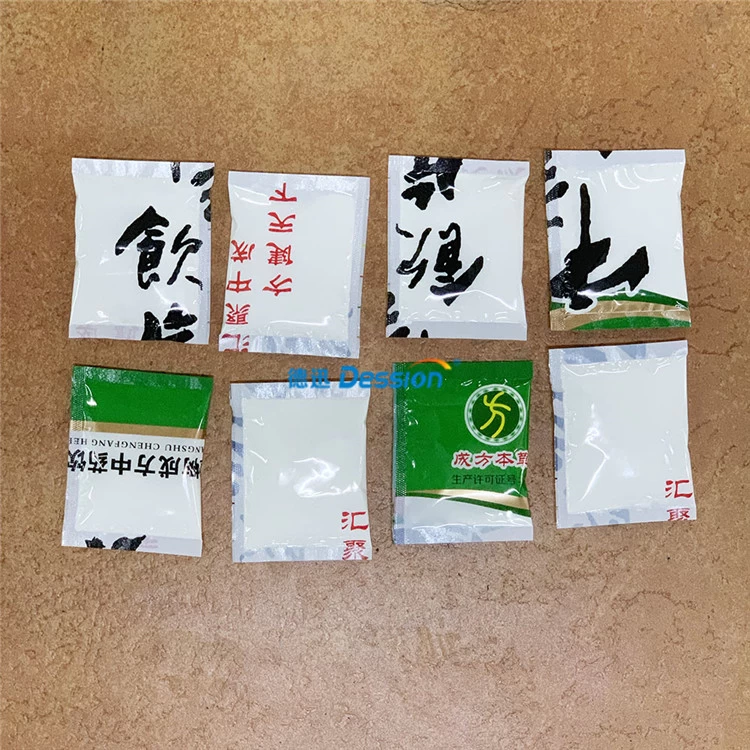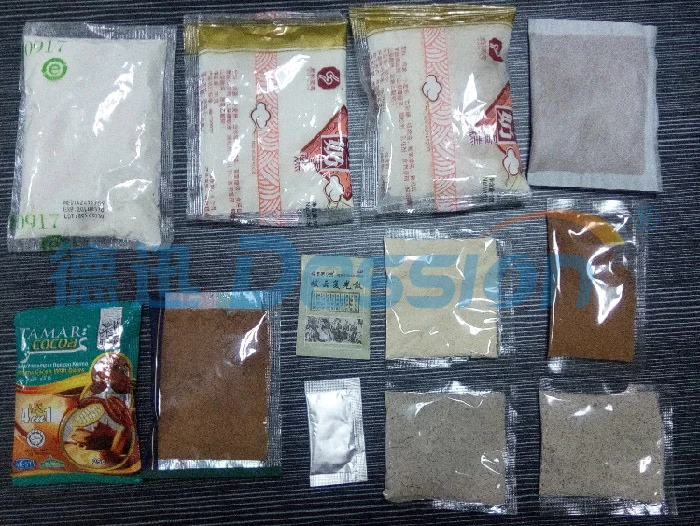 Shipping:
Upon receipt of payment, the delivery date will be in 15-30 working days,
By air, by sea or by express (DHL etc.)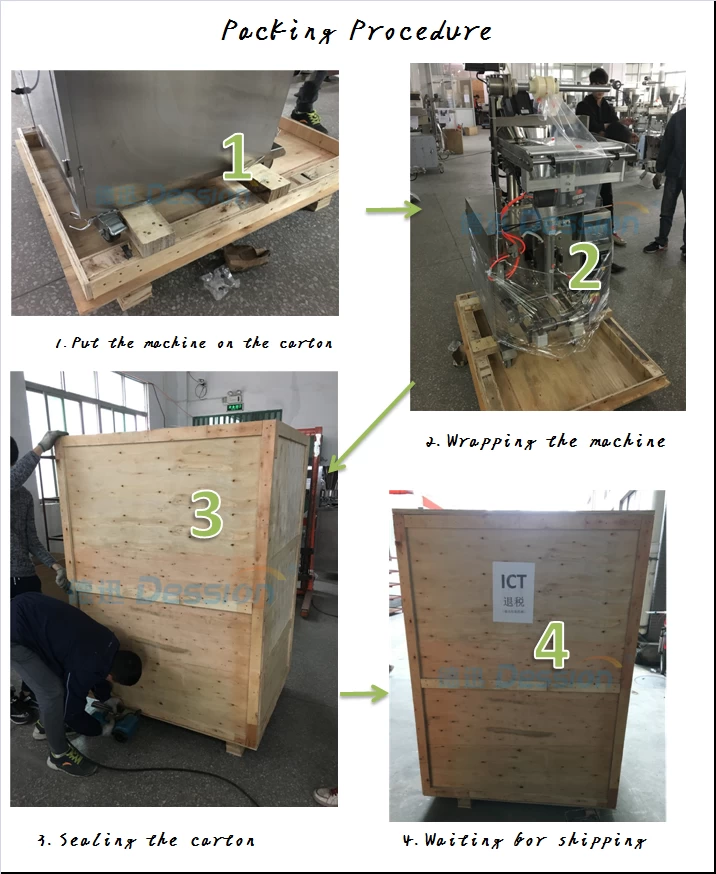 Send us your requirement below for Free Technical Proposal now !

FOSHAN DESSION PACKAGING MACHINERY Co.,LTD

Sales manager: Mr. Klaus 
Email: sales01@fsdspm.com 
Mobile:+8613377576004 
Whatsapp/Wechet: +8613377576004 
Phone:0086 757 86087606 
Fax:0086 757 86087051
Automatic flowing powder packing machine small
Foshan Dession Packaging Machinery Co., Ltd.
Tel:+86 13827762576
Contact Person:Sandy Zhu
PDF Show:PDF