3 meter combination weigher snack food packing machine
Grace He Original 2017-08-11 15:27:51
3 meter combination weigher snack food packing machine
Product Introduction:
It will weigh,pack,seal and hot-stamp the date and bar code.Save production floor space and labor cost.The combination is a good design in food packing,customers weigh and pack different products like rice,snack,chips,beans,ect.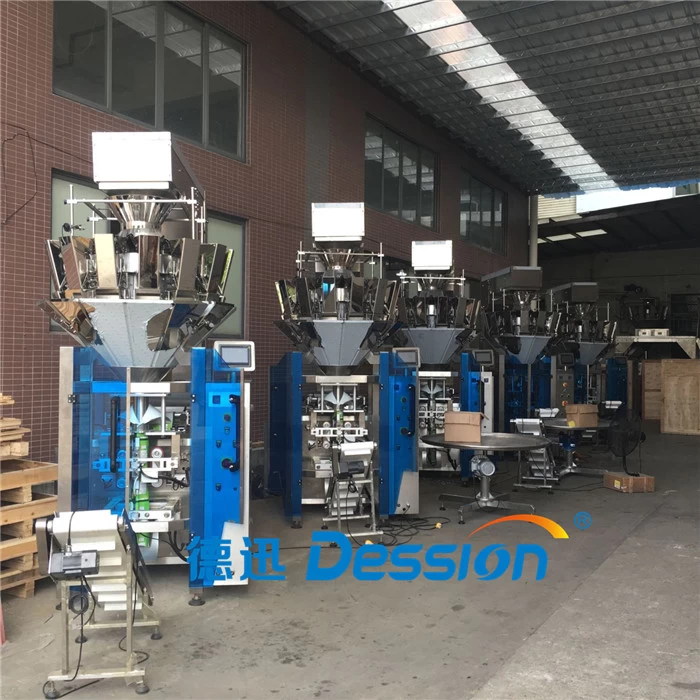 This machine cost is lower than a full packing system for plants that need to get uo and running quickly at a lower budget.
Specifiaction:
1. Machine Frame:fully stainless steel#304;
2.10" touch screen to operate both weighing and bagging machine,multi-language display;
3.Weighing Head:10
4.Hopper capacity:1.6L
5.Packing Speed:50bags/min,bagger max.speed 100bpm.(empty bags)
*******For more machine details,feel free to contact us!