Browse Categories
Subscribe

Get email updates on new products
Contact Us

FOSHAN DESSION PACKAGING MACHINERY CO., LTD
OFFICE NUMBER:0086 757 86087606
FAX:0086 757 86087051
ADDRESS:No.1 Sanheng Road, Shilong North Road, Pingzhou Town, Nanhai District, Foshan, Guangdong, China

BRANCH OFFICE: FOSHAN JASON AUTOMATIC EQUIPMENT CO., LTD.
OFFICE NUMBER:0086 757 86783690
FAX:0086 757 86783690
ADDRESS:Room 1201, Block 3, Jiabang Guojin Center, No. 1, Shilong South Road, Pingzhou, Nanhai District Foshan China Contact Now
Automatic prefabricated pet food packaging machine
Model: DS-820P
Packaging Material: Wood, plastic, paper
Measurement: Measurement of pump, weigher, measuring cup
Composite Material: Opp/CPP, OPP/CE, MST/PE/PET/PE
Type: Packaging line
Material of machine: 304 # Stainless steel and carbon
Machine Size: (L) 2560x1440 (W) 1850X (H) 1480mm
Weight: 1200KGS
Automatic prefabricated pet food packaging machine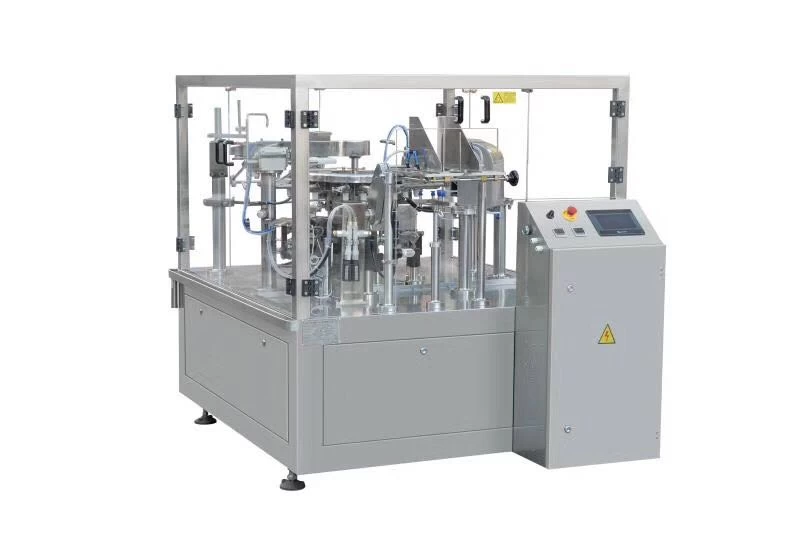 Application & Feature:
1. Suitable for different prefabricated bag requirements;
2. Automatic measurement for filling and sealing
3. Excellent sealing quality;
4. Excellent stainless steel material;
5. Imported PLC controller and color touch screen allow easy and efficient operation.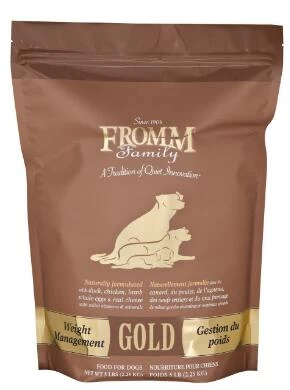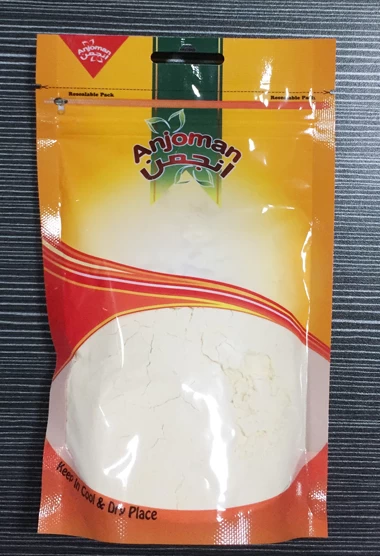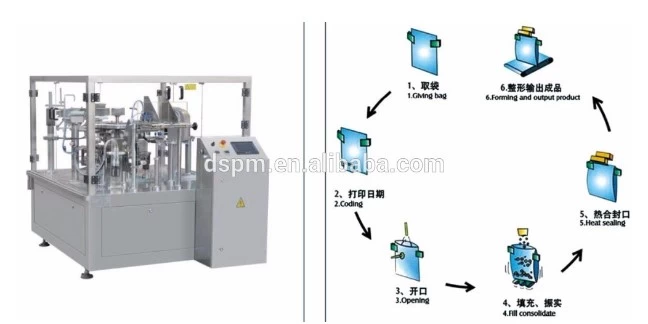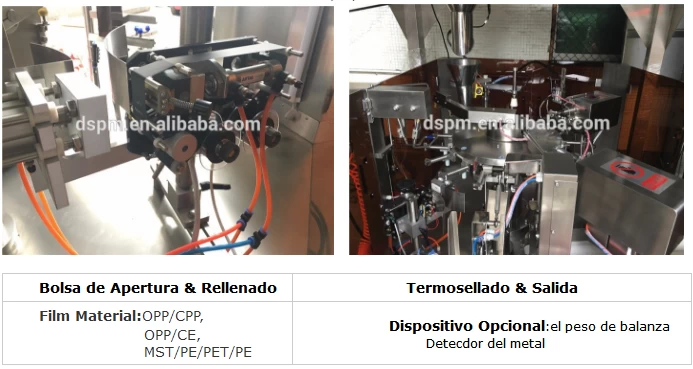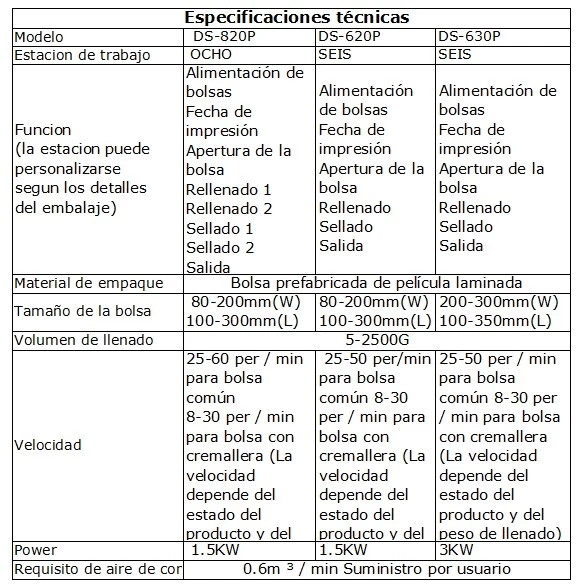 Work station
  1) Feeding bags,
  2) Date of printing,
  3) Pouch Opening,
  4) Sealed,
  5) exit.

Details of the photos:
 

Machine Parts 1

Film Material: OPP/CPP,
                        OPP/CE,
                        MST/PE/PET/PE
Heat Sealing & Output

Optional deviceWeight: Weighing scale 
                                     Metal Detecdor





Our company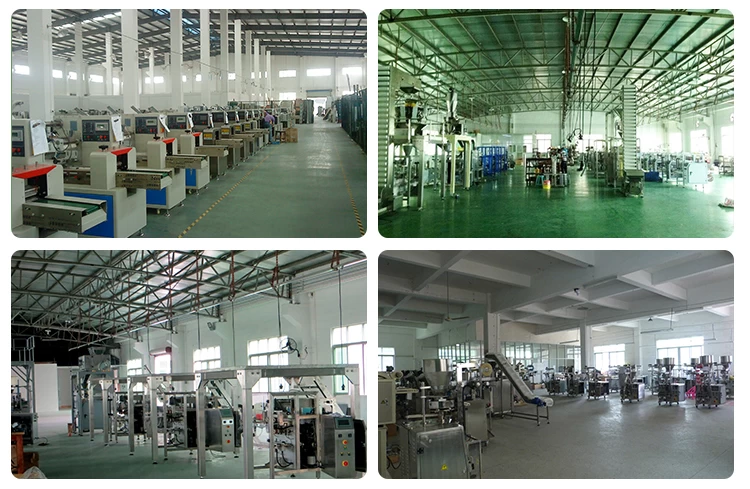 Corporate Mission:
Meet the advantages of the industry, create quality products, and serve all customers!

Integrated high-end people; Advanced technology research; Promote the industry

Progress
CORPRACIÓN Objective:
Be the supplier of world class packing machine.
Business philosophy
Research technologies meticulously, honestly respecting the

Whole Industries Service!
Our service
1. With professional after-sales service team, we can provide you a satisfaction and 
    Technical service regardless of the country in which you are located.
Video 2. Any of the packing machine installation, adjustment, establishment, maintenance is
    Available to any buyer.
3. If you have a problem using the machine and the videos can not help, our
    The technician will have the video chat with you to solve your problem.
4. Warranty: 2 years (electric accessories) and free life time maintenance.
(Notice: To save your cost, we offer the different video service that chat for you, but if you insist on overseas service, travel cost and technician cost paid by you.)

About OUR Price
Foshan packaging Machinery Co., LTD mainly desion
Manufactures Pillow packing
Automatic vertical packaging machines and machines.
The equipment prices vary from the type of machines (the type is up to the size and
Customer's product ownership) and customer specific requirements for the machine
(Complete or partial stainless steel of the equipment).
In addition, based on the brand of essential component the packing machine, the price will be
Different between China, Japan and Germany.
Finally, the prices of standard and non-standard machines are also different. The
The standard is usually a fixed price, but the non-standard is based on
Specific requirements such as delivery form, measure form,
The demand to inflate and deflate, the style of making a bag, the way to drill also
As coding and so on.
Shipping:
Upon receipt of payment, the delivery date will be in 15-30 working days,
By air, by sea or by express (DHL etc.)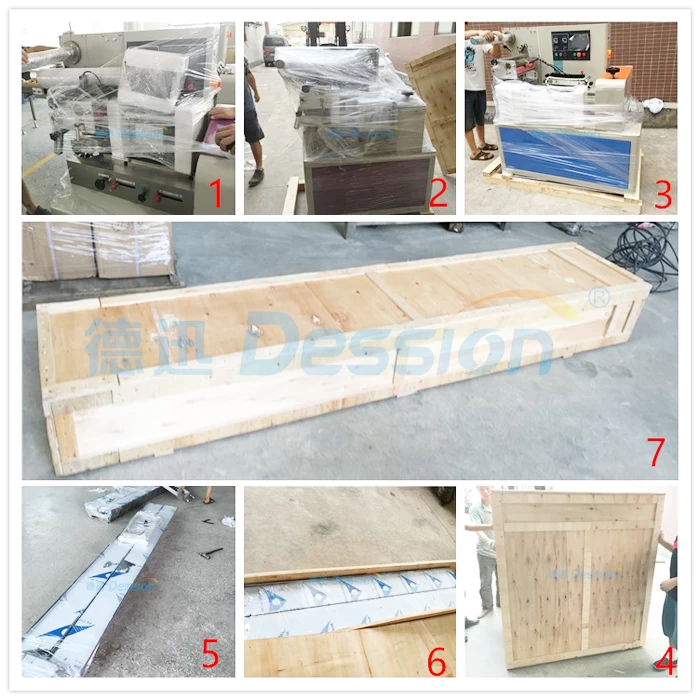 Automatic prefabricated pet food packaging machine

Foshan Dession Packaging Machinery Co., Ltd.
PDF Show:PDF
Other Products